Covid19
We are open during the covid19 pandemic, but the following precautions are being taken:
Anyone with sickness in the home is not coming in.
Fully cleaning table and other surface areas in between each patient.
Appointments scheduled to allow for time in between patients so crowds do not form in waiting area.
Sanitized & Laundered cloth face masks available for patients during visit who do not have one.
Practitioner wears face mask during visits
Hand sanitizer available for patient use.
Hand washing between each patient visit, and more frequently as appropriate.
No penalty or fee for same day cancellations due to sickness at home.
Hours
Open during the following hours by appointment only:
| | |
| --- | --- |
| Mondays | 8:30am-6pm |
| Tuesdays | 8:30am-6pm |
| Wednesdays | 8:30am-6pm |
| Thursdays | 8:30am-6pm |
| Fridays | 8:30am-6pm |
| Saturdays | 8:30am-12:30pm |
| Sundays | 8:30am-12:30pm |
Location
10445 SW Canyon Rd Suite 101 Beaverton, OR 97005
Conditions Treated and Reasons for Making an Appointment
Journey Chiropractic is here for your everyday aches and pains as well as for your more complicated cases.
Common Reasons for making an appointment:
Neck or Low Back Pain
Sciatica
Herniated Discs
Hip, Knee, Ankle, Shoulder, Elbow Wrist Injury
Sports Injuries
Jaw Pain
Headaches, Migraines
Prenatal & Postnatal Care
Pediatric Care (Post-tongue tie care, colic concerns, developmental concerns)
Posture Advice
Motor Vehicle Accident Injury
Gait
Nutrition Counseling
Dr. Hoy also sees many patients with complicated cases including patients with pain associated with rare genetic conditions, hypermobility, fibromyalgia, joint disease including RA and osteoarthritis, and spondylolisthesis.
Services
Chiropractic
Gentle adjusting utilizing tools including Activator, Arthrostim, and Blocking.
Manual Therapy and Physiotherapy
Manual therapy utilizing tools including Vibracussor, Cupping, Gua sha, Therapeutic Ultrasound, Electrical Stimulation (IFC, TENS, Russian Stim), and Laser/Low Level Light Therapy.
Supplements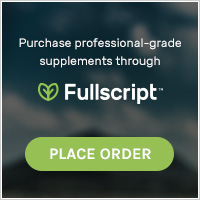 Practitioners
Dr. Hoy
Dr. Cassandra Hoy incorporates a gentle approach to your treatment, pulling advanced trainings in intuitive adjustment techniques, Sacro-Occipital Technique, Webster Technique, functional medicine and nutrition, pediatrics and prenatal care. She is excited to work collaboratively with your healthcare team to support conditions including accidents and trauma, TMJ and headaches, pregnancy and postpartum recovery, everyday aches and pains, as well as complex conditions. In her free time Dr. Hoy enjoys playing in the garden and on her bike as well as finding new uses for old things.